See what planting
trees monthly would achieve across a year



Created for local communities

* Across the lifetime of your trees
Our offerings are fully customisable, so you choose how many and how often you wish to plant - whether monthly, one-off, or automatically.
Powerful solutions for your business
In addition, you'll get:
Planting site assets

You will get access to our assets, including images, videos and testimonials from our planting sites.

Once you've planted enough trees, you can get a personalised video of our site!

Tree planting certificate

We will provide you with an official Treeapp tree planting certificate.

Our way of saying thank you for supporting reforestation efforts, and something for you to showcase your impact to employees, users, etc.
We take tree planting extremely seriously
Tree planting is not an easy business. Whether it's afforestation or reforestation, there is a right way to plant trees.
At Treeapp, we've spent years working closely with local farmers, communities and experts, to be the best at what we do.
This is why we:
Assembled a group of experts in forestry to monitor, support, and ensure transparency of our sites
Only plant endemic & non-invasive native species
Forbid monocultures (as they achieve no biodiversity)
Ensure the land is owned by local communities for perpetuity
Grow trees in nurseries (except where they must be directly planted in the ground, e.g. mangroves)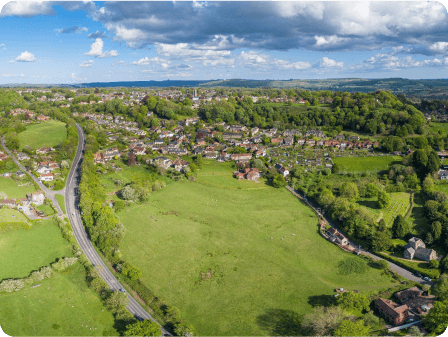 Tree planting in the UK
Nowadays, only 13% of the United Kingdom's land surface is wooded. This is extremely low in comparison to other European countries. This is why we have opened our own UK reforestation projects. Plant trees with Treeapp on our local sites and support the environment!
Contact us at hello@thetreeapp.org
What businesses say about us
" This partnership really supported our mission. What I really like about Treeapp is its strong sustainable angle. "

" HURR is proud to partner with Treeapp to offer our customers an easy way to give back with every rental. By planting a tree with each rental, together we are promoting sustainability in fashion and beyond. We highly recommend Treeapp for integrating social impact into any brand. "

" DPD is proud to support Treeapp's global tree planting activities. "

" We've integrated tree planting into our sales process so we can plant trees thousands of trees with Treeapp annually. "

" Being a fine art print and picture framing business we realise how important it is to offset our carbon footprint by planting the trees that we are ultimately using. Treeapp makes this simple and straighforward to do. We would highly recommend them. "

" I'm excited to have partnered with Treeapp who are helping my business make a positive impact towards the fight against climate change. We know trees are good for the planet (in so many different ways) and it's awesome to have found another way to champion the environment. "

" Treeapp are fantastic, their platform is enjoyable and easy to use and understand. Their business portal is great and we're a big believer in what they do. We've also recently spoken with their customer service who couldn't have been kinder or more helpful. "
Reach your goals with Treeapp
Planting with Treeapp will enable your company to reach these 6 UN Sustainable Development Goals.