When forests burn
Wildfires, heat waves and less predictable weather are an undeniable part of life in 2020 and are intimately linked to climate change. Fires create unstable forest ecosystems which are dry, patchy and more vulnerable to future ignition events. Combined with man made triggers such as deforestation, including accidental and intentional burns, forest fires threaten '80%' of land based animal, plant and insect ecosystems. In the USA over the last decade there has been 'an average of 69,020 wildfires (about 85% which are human-caused) which burn an average of 6.63 million acres each year' (Source EarthData). We must accept that as "human-induced climate change is making them more frequent, larger and more widespread" we all need to take a stand and act now to reduce future impacts (Source United Nations Environmental Programme).
The United Nations Environmental Programme has been reporting that "our world's forest are on fire" for decades now, tied to a rise in global average temperatures - '1.1 degrees celsius higher than at the beginning of the last century'. Data gathered by the World Wildlife Fund found that the 'number of global fire outbreaks is up by 13%' in 2020 and set to increase. Fires do cause local damage and Mike Barret at WWF-UK noted that annually 'fires release roughly as much CO2 into the atmosphere as EU countries emit'.
Recent fires across the globe
You will have read about fires spreading across the West Coast of the United States right now, the continuation of blistering conditions on the surface of our planet this year. With the Amazon rainforest decimated and devastating fires also reported in Australia in January. There has been an increase of so-called 'megafire' events, where a single fire burns an area over 40,000 hectares, that's 40,000 international rugby pitches.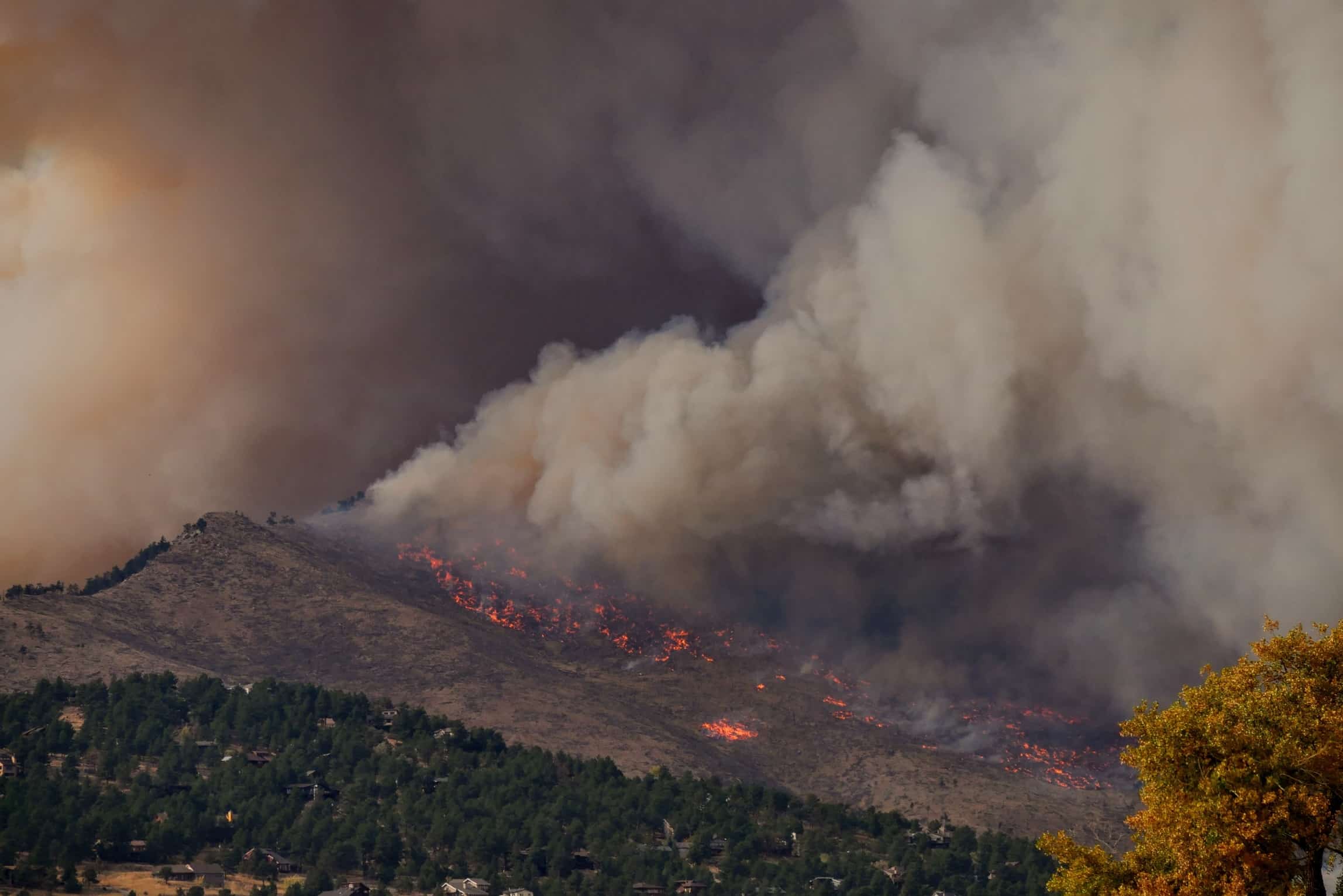 Photo: Wildfire (Source: Unsplash)
The Global Forest Watch (GFW) is a world leading resource on current wildfire information. They made an interactive map using NASA data to make evident the interconnected nature of fires spanning across all of earth's continents. The GFW sends out alerts to hotspot areas to warn local governments and communities of fire threats. The map shows how this is a global problem and how climate change mitigation, reforestation and ecosystem safeguarding is still the key to protecting our trees in the long term.
How to help?
The fires you hear about in the news is only the tip of iceberg of the true extent of the burning occurring everyday. Whilst some fires draw mainstream attention, often those in the developed world or key ecosystems, many do not and occur on fragile peripheries that also require immediate action and attention. With the scale and scope of current forest fires it is crucial that the Treeapp communities knows:
WHERE to find current information
WHAT we can do to help
HOW to prevent future crises
We have broken down the global forest fire problem into regions, so you can easily find out how you can help with wildfires in a particular area. This collection of resources highlights a) the emergency response to minimise immediate damage and b) the long-term sustainability and protection of forest ecosystems. Check them out here:
Region Resources
Global
---
Asia
---
Africa
---
North America
---
South America
---
Antarctica
---
Europe
---
Australia
---
Key Ecosystems Resources
Amazon
---
Pantanal
---
USA West Coast